Home Page
MBS Hanging Systems
Art Hanging Systems
MBS Hanging believes that you deserve the best when it comes to hanging your art, pictures, signs, and displays.
MBS Hanging provides products that include suspended cable and rod systems, hanging cable and rod systems, Z Clips, hooks, and sign display solutions to achieve a superior result to your special project.
The choice is yours and here at MBS Hanging you can customize your own system that best suits your application. Hang your project from the ceiling, concrete, drywall, or wood. Use our inexpensive Z Clips and make swapping out your art quick and simple.
The conclusion to using our unique products is a sleek, contemporary, and decorative finish that is easily maintained and functional to your space for years.
The hanging solutions we offer will be a great addition to any residential or commercial space and used throughout the United States and Canada.
Picture Hanging, Art Hanging, and Sign Display System for:
Museums | Galleries | Hotels | Office | Retail | Home | Airports | Schools | Public | Spaces
Art Hanging Systems offer many different solutions used for hanging pictures.
For over twenty years, we have been evolving and have been able to achieve a lot of improvements in the way we handle various important activities that regard gallery and art hanging systems. We aim to ensure that our customers get all the products they desire and our team of professionals will ensure that all these steps have been accomplished effectively.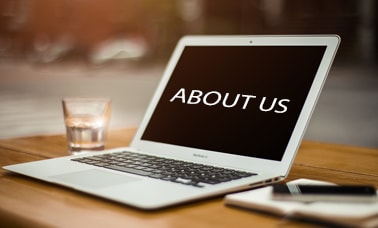 About "MBS Hanging Systems" and What We Have Done
MBS-Hanging-Systems.com has done a lot in the field of art hanging rail systems, signage, and display hanging hardware. MBS-Standoffs has introduced the newer standoff systems, cable hanging displays, rod hanging displays, LED acrylic poster holders, and the ever so popular range of Standoffs. They have now designed a quite simple, manageable, mobile picture art hanging system which has 3 different choices.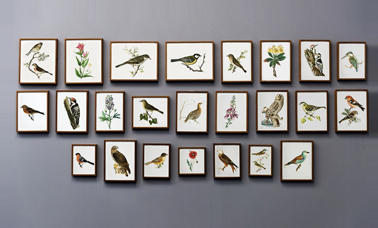 Easy Rail Wall Hanging Systems
The Easy Rail Hanging Systems have a discrete, sleek look for your office or home. The installation hardware is expertly hidden from view and you will see a flat surface only. The flat surface will be enclosing a hanging cable which is made of stainless steel or clear nylon which will be emerging discreetly from the bottom edge of the easy hanging art rail system.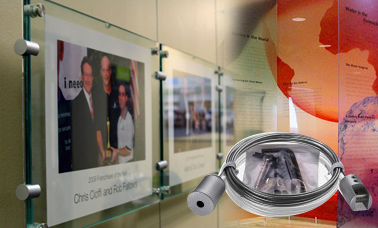 Picture Hanging Hardware for Your New Hanging System
When ordering your custom art rail hanging system, do not forget to get the correct hanging hardware. You might want to go with stainless steel screw and zinc anchor for drywall or concrete anchor. Stainless steel or zinc screws and anchor are your safest and best choice. For the Easy Rail, we suggest you get the Installation Package for drywall (CTL150) or concrete (CTL160), which includes everything you need install your rail. For the Classic Rail and Ceiling Rail, we suggest using 6 standard screws and anchors to securely mount your rail.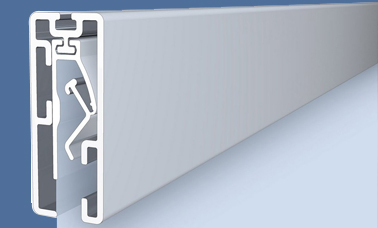 Classic Rail System
You should understand that the Classic Rail Hanging Systems usually have the same merits as the Easy Rail Hanging Systems though it has a wall mounted rail that is ideal for museums and art galleries. These art hanging systems will utilize hanging rods or cables that can hold up to 300 lbs and are even easier to make changes to.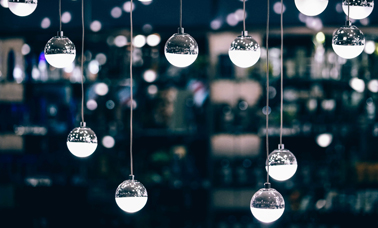 Ceiling Rail System
The Ceiling Rail Hanging Systems is exactly what it states. It mounts to the ceiling and utilizes cable or rod hooks and hanging cables or hanging rods for a perfect close to wall look. These ceiling picture hanging systems can hold up to 150 lbs. They are unique to everyone and have extreme versatility for mobility on the wall, saving you time with no added drilling after installation.
Now that you know more about the easy, classic, and ceiling rail systems, you can now make a decision on having a sleeker modern look with the choices of installing a picture hanging system.
Call 813-938-6025 now to order your new hanging system or use our new easy ordering system.
Easy Rail Ordering System | Classic Ordering Systems | Ceiling Ordering Systems
Gallery Hanging System | Picture Hanging System | Picture Rails | Art Hanging Systems