Cable and Rod Hanging Systems

---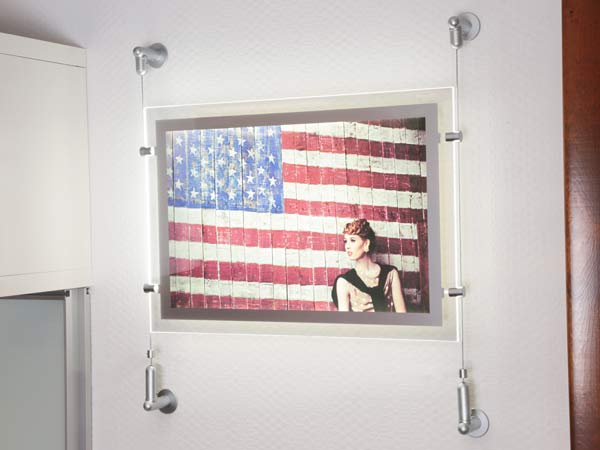 Cable Display Systems
Cable Display Systems allow you to hang photos, artwork prints, advertising materials or informational guides on any wall.
Our Cable Display Systems are made of high quality steel and aluminum parts and are very customizeable. You can hang as few as one item or as many as you want. We have all the parts and accessories in stock to make an amazing display that will wow your visitors!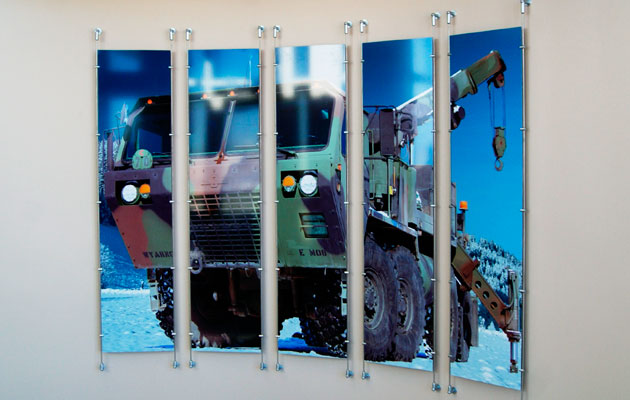 Rod Display Systems
Rod Display Systems are a great way to place your artwork in exactly the right location, securely. Our rod systems can be customized for any installation need. Unlike the cable systems, they can positioned at any angle to keep your display exactly how you like it.
We have a variety of material connectors to connect any thing to the system they way you want. When you need to change it out, that's easy too!
Cable & Rod Systems
For your Business, Home, Real Estate Displays, Stores, and More!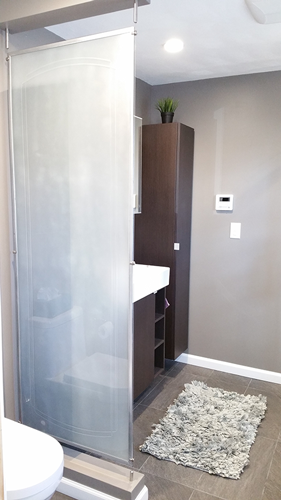 Cable & Rod Display Systems are used in many industries for their versatility in constructing retail and commercial displays. Cable systems are lighter and less visible than Rod Systems that are more robust and can carry more weight and are more stable in high traffic areas. We carry all the necessary sign installation hardware to make an amazing display. Please select your type of system below or continue reading to learn more. Or, please call our highly trained staff to assist you (813) 938-6025.
Cable Display Systems are sometimes referred to as Suspended Wire Displays or Window Cable Display Systems, are a great addition when exposure is crucial. They are so incredibly versatile that the uses for them is nearly endless. They have been used in retail environments for decades for glass shelf systems and corporate environments for displays and room dividers. They are now making their way into homes.
Cable Display Systems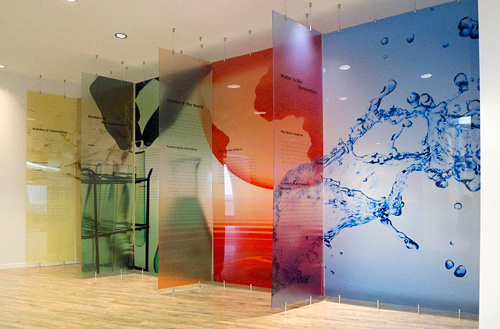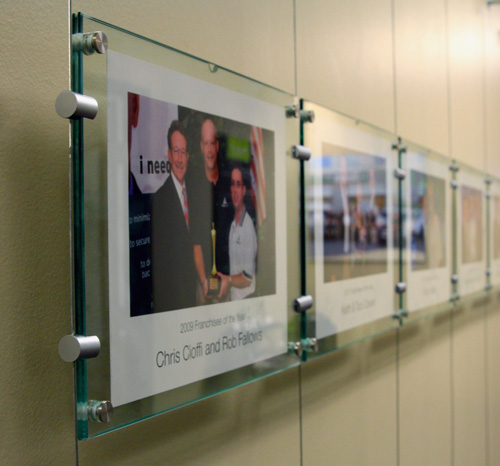 MBS Standoffs is your cable & rod displays system supplier. Providing our line of hanging systems with a contemporary style designed to delight both store owners and homeowners. Architectural Cable Displays are a wonderful compliment to any business or home. These hanging cable systems can be used in a variety different ways in a business environment they are used to create motivational displays, team displays and used in marketing for things such as a poster hanger, wall sign holder, sign hangers, retail wall signage, and even as wall mounted signs. The cable display systems can be configured to serve as a multiple display holder as well. In homes they are replacing the old wooden family collage picture frames in many hallways giving a new twist to an old standard. Or, as pictured on the right, they are used to hold glass panels for room dividers.
Cable displays systems also serve as adaptable poster displays; these hanging systems and kits are brilliant for displaying literature and graphics. The cable hanging systems can use either acrylic or solid glass material on the front and back of the article you wish to display. Some realtors have used these systems as acrylic window displays for the purpose of displaying their inventory.
Floating Glass Shelf Systems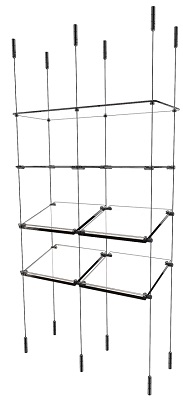 The most common use of these systems over the last few decades has been as supports for glass shelves in retail environments. These are one of the style of shelving systems that fall under the name of "Floating Glass Shelves". To help you understand these systems better we've constructed a 3 shelf system that you can purchase in aluminum or stainless steel to get you started. But remember, you are only limited by your imagination.
We offer stainless steel and aluminum display systems for purchase in interchangeable kits. The kits have pre-cut components, display holders, and mounting hardware. MBS Standoffs provides display system kits that can be mounted together to construct larger systems. MBS is offering cable display components such as metal accessories, and plastic holders. These components are available for sale individually for those wishing to build or repair their own custom systems. Our merchandise is stocked and ready to ship.
Need help selecting the best components? Call us for personal assistance with one of our specialists at (813) 938-6025.
---
Rod Display Hanging Systems

Stainless Steel Rod Hanging Display Systems can be utilized for an elegant, clean look for heavier displays. A rod display system is the strongest hanging option on the market. MBS's rod systems have two options: stainless steel or aluminum. Don't forget to add an aluminum track rail system for mobility on your wall, floor, or ceiling.
Like their cable counterparts, Hanging Rod Systems can be used for shelving displays in retail shops, bars and restaurants. They also are used in corporate environments for room dividers, glass displays and more.
With so many ways to hang your displays; our friendly knowledgeable staff is here to help. For you convenience you can order online or call now. As always we have same day shipping on all our Cable and Stainless Steel or Aluminum, Picture Hanging Rod Display Systems.