Stainless Steel Cable Systems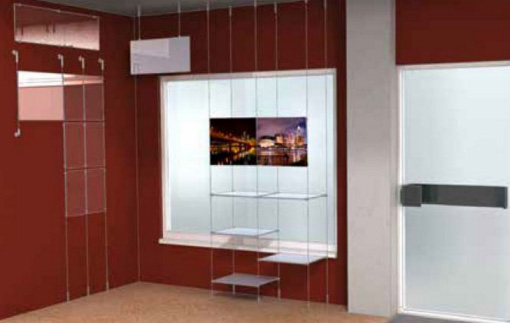 Here you will find the parts and hardware necessary to construct your own Floating Glass Shelves with our Stainless Steel Cable Systems. Stainless Steel offers a brighter finish than our aluminum systems. The steel is polished and catches the light and offers a bit of sparkle as a companion to the reflective surface of the glass.
If you are a DIYer or this is the first time you have installed suspended shelves please give us a call to make sure you are getting the right product for your installation. 813-938-6025
If you want to make it even easier CLICK HERE for our 3-Shelf Kits. All you need is your mounting hardware. Comes with everything else included.
There are no products matching the selection.