Ceiling Rail & Picture Rails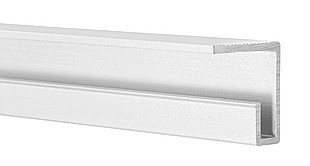 Ceiling Track Systems are an important addition to the picture hanging system line. They provide the ability to hang art where it would not otherwise be possible such as brick or stone walls. These systems are extremely versatile, meaning that it has the ability to utilize either cables or rods while the track mounts to the ceiling instead of the wall.
A Ceiling Rail System can be mounted in a closed or open faced orientation depending upon your preference. They are ideal for use when you can't hang your art from the wall or you need to hang heavier art, but you would still like to maintain a closed-face installation similar to the easy rail. Ceiling rail systems are known for frequently being used in commercial building and retail stores providing a unique method of displaying merchandise.
Picture Hanging Systems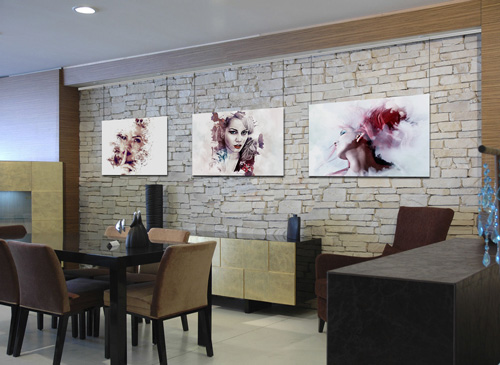 Additionally Ceiling Tracks are very rugged and can be mounted to the floor; this provides the ability to mount a matching pair on the ceiling and floor to create a tension system.
It all starts with the picture hanging systems rail, mounted securely to the ceiling. Next, you can hang one (or several) cables (or rods) from the Picture Rails. Add a hook (or several) onto the cable and hang your artwork. Quickly change and rearrange your display with ease!
The ceiling rail system is a ceiling mounted system capable of holding up to 125 lbs and can be used in a closed-face application for a more discreet look without sacrificing capability. They afford you the ability to hang art where it would otherwise be impossible.
Picture Rails | Picture Hanging Systems | Ceiling Rail System | Ceiling Track Rails